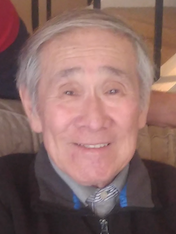 Obituary of Charles Tanaka
Charles (Chuck) Kuniyuki Tanaka passed away peacefully on August 12th at the age of 82. Chuck's family of four children (Jeff, Steve, Ellie, and Rob) and six grandchildren (Katleya, Liam, Rachel, Evan, Sydney and Anna) will miss him dearly but take comfort that he is now in peace after suffering from Alzheimer's disease. Chuck also leaves behind his previous companion Sandra of several years, his ex-wife Elnora, his sisters Helen and Shirley, and his brother Ron. Chuck will be remembered as a gentle, caring, and giving soul who loved to travel and who took pride in his children and career as a professional engineer.
We invite you to share in memories, photos, sentiments of his life here at his Memorial Webpage.
In lieu of flowers, donations in Chuck's name can be made to support the Alzheimer's Society of Canada via the links on his memorial webpage at ecofuneral.ca.